Designed for healthy living in every way.
Walkable & Convenient
The Oval Village's pedestrian-friendly streets are alive with activity, with residents and visitors flowing in a dynamic tide of urban movement. Grab your groceries at the market just across the street or access a range of handy services right outside your door. The neighbourhood's nearby parks, riverfront trails, Olympic Oval Recreation Centre and authentic restaurants will keep your body, mind and soul endlessly entertained, while effortless transit allows you to visit all of Metro Vancouver so easily.
X
Canada Line
The SkyTrain that revolutionized transit in Vancouver is at Cadence's doorstep. With Lansdown Station at your doorstep, the ease of getting downtown in less than half an hour is surpassed only by the 10-minute airport commute.
Dinsmore Bridge
This landmark two-lane bridge traversing the Fraser River connects Sea Island and Lulu Island, and greater Richmond to the Vancouver International Airport.
YVR
It's been named "The Best Airport in North America" and in 2012 was rated one of the World's Top Ten Airports with non-stop daily flights to Asia, Europe, the US and across Canada.
No 2 Rd Bridge
Cadence residents who drive to work in Vancouver will appreciate the convenience and closeness of this four-lane, cyclist- and pedestrian-friendly bridge.
US Border
With the historic Peace Arch border crossing a mere 20 minutes away, cross-border shopping and road trips are close at hand.
Richmond Centre
Home to over 230 big brands and convenient services, as well as a popular food court featuring an array of Asian cuisines.
Lansdowne Centre
With the addition of a highly anticipated Target store, this convenient mall just became one of Richmond's new shopping hotspots.
Aberdeen Centre
Conceived in 1989 as "the first truly Asian shopping experience in the Lower Mainland," this 100-store Golden District mall features North America's first Daiso store and a Lamborghini dealership.
Yaohan Centre
Located in the Golden Village adjacent to Aberdeen Centre, the necessities-focused Yaohan Centre is anchored by an Osaka Supermarket and an extensive take-out food court.
Parker Place
A shopping centre known for its special events and experiences - in particular, one famed Chinese BBQ stop - along with over 150 boutiques and services.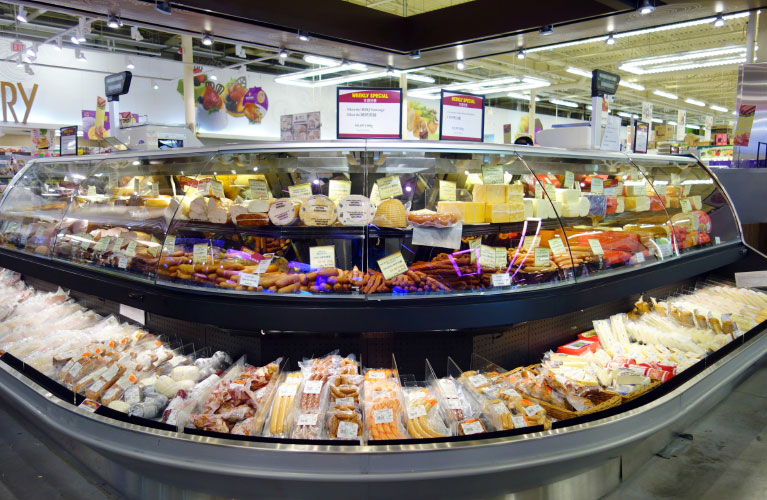 T&T Supermarket
Directly across the street from Cadence, Canada's largest Asian supermarket's original President Plaza boasts an in-house bakery, Asian deli and Chinese barbeque.
Olympic Oval
Built for 2010's Olympic speed skating events, this impressive facility has been transformed for public use, featuring a 23,000 square foot gym with high-tech equipment, two running tracks, a climbing wall, rowing tank and several multipurpose courts.
UBC Rowing Club
This stunning, fully floating facility nestled on the banks of the Fraser River offers a wide range of rowing programs for both youth and adults.
Minoru Park
An oasis in the heart of Richmond's City Centre combines top-notch sports facilities and numerous tranquil walking routes around the park's Minoru Lakes and floral displays.
Richmond Night Market
The largest night market in North America attracts hundreds of thousands of visitors to Richmond's Duck Island from May to October.
The Dykes
Some of Vancouver's most scenic hiking, cycling and wildlife viewing, set amid lush marshes with sweeping views of the coastal mountains and the Fraser River.
Steveston Village
This historic seaside cannery and shipbuilding centre has become a popular summer tourist destination and active whale-watching port.
Lansdowne Centre Station
Just steps from Cadence is Lansdowne Station, connecting residents with downtown Vancouver, the airport and points between.
No. 3 Road
To the east of Cadence, the No. 3 Road is a key thoroughfare lined with walkable amenities, dining and shopping, and a recent public art installation.
The Waterfront
This area of Richmond offers a unique ecological setting to explore on foot, by bicycle or from the water. Enjoy spectacular views on its 50 kilometres of trails and ample green spaces, including a new expansive park built along the riverfront and just steps from Cadence. If you're feeling adventurous, join a recreational rowing league to experience this magical setting from the water, or walk its easy, flat terrain while soaking up its sun-filled heritage landscapes.
The Olympic Oval
One of the world's most premier recreational facilities is right in Cadence's backyard. Originally built to host the long-track speed skating events for the Vancouver 2010 olympics, the oval has been transformed into an active community centre for anyone at any level.